5-STAR-RATED ORTHODONTIST FOR CHILDREN'S ORTHODONTIC CARE & TREATMENT
According to the American Association of Orthodontists, children should be evaluated by an orthodontic specialist by age 7. The fact is, most parents leave their child's initial evaluation relieved to hear that orthodontic care and treatment can wait. Some discover that early orthodontic treatment (also called Phase One orthodontic treatment) can significantly reduce the need for costly or more invasive treatment later on. Phase One orthodontic treatment seeks to address issues before all permanent "adult" teeth have fully erupted. The ideal age for this differs, as it depends on your child's developmental stage and the nature of the orthodontic problem.
Does Your Child Need Early Orthodontic Care & Treatment?
Excessive tooth crowding
Insufficient jaw space for permanent teeth
Overly fast or slow growth of upper or lower jaw
Upper or lower jaw that is too wide, too narrow, or crooked
Presence of oral habits that can cause tooth misalignment and other problems, such as finger and thumb sucking
At Clear Choice Orthodontic Associates, we will never recommend unnecessary orthodontic care and treatment for your child. If your child is able to wait for treatment until he or she is older, then that is what we will tell you – and that is what we tell most patients who come in for their child's initial evaluation at age 7!
Should we find that your child would indeed benefit from early orthodontic treatment, we will discuss all options and their benefits at length with you. Our goal is for you to feel confident in any treatment you choose to pursue for your child.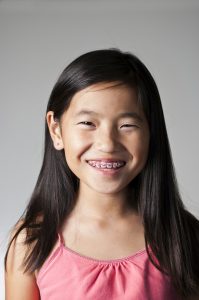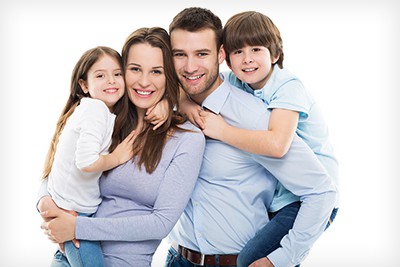 What Are the Benefits of Early Orthodontic Care & Treatment?
Addressing the types of issues listed above before the permanent teeth have grown in can provide a variety of potential benefits for your child, including:
Prevent the need to extract healthy permanent teeth
Reduce the likelihood of impacted permanent teeth
Prevent the need for later jaw surgery to expand and/or align the jaws
Minimize misaligned teeth caused by finger sucking
Decrease or eliminate the need for braces
Lower the risk of injury to protruding front teeth
Improve speech development
Improve the smile & self-confidence during critical development years
Increase the stability of future treatment results
In some cases, Phase One orthodontic treatment may even help to achieve ideal results that would not otherwise be possible after a child's permanent teeth have erupted.
To learn more about early orthodontic care and treatment and to find out if your child would benefit from it, schedule your child's complimentary Dr. McLendon Smile Analysis. This package for new patients includes an office tour and a complete exam. In addition, patients receive x-rays and a comprehensive consultation with one of our expert Houston orthodontists – a $250 value, yours free! To learn more or to schedule your child's free Dr. McLendon Smile Analysis, call (281) 587-4900. To request your appointment online, click here. We look forward to meeting you!
Over 25,000 Smiles Transformed At Clear Choice Orthodontic Associates – Serving Houston, Friendswood, Clear Lake, Pearland, The Woodlands, Conroe, Spring, Alvin, Katy & Tomball, TX
5-STAR-RATED ORTHODONTISTS IN HOUSTON, TX, FRIENDSWOOD, TX, SPRING, TX & KATY, TX
"I have always received first class treatment at Clear Choice Orthodontics. I am always impressed by the professional staff and friendliness. I would highly recommend them to anyone looking for orthodontic work! I love them!"
"I absolutely loveeeeee the staff at Clear Choice. My daughter's father is a patient there, and recommended that our daughter go for her braces. They are nice, clean, efficient, and fast!!! Almost makes me wanna get braces for fun!"
"The staff and the Dr. were very helpful. They made sure they answered all of our questions and more. This was my daughters first visit and I am very pleased. Thanks again!!"
*The reviews listed are from actual patients of Clear Choice Orthodontic Associates. Individual results may vary. Reviews are not claimed to represent results for everyone.