MEET DR. JORGE GUTIERREZ, OUR 5-STAR-RATED DOCTOR FOR BRACES & INVISALIGN IN KATY, TX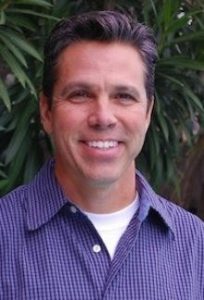 Dr. Jorge Gutierrez, is our 5-star-rated doctor for braces and Invisalign in Katy, TX. He is a graduate of the University of Texas Dental Branch, and he has practiced in the Houston and Katy areas of Texas since 1986. Furthermore, Dr. Gutierrez is experienced in both Invisalign orthodontics as well as traditional metal braces.
Elite Preferred Provider Of Invisalign In Katy, TX
Dr. Gutierrez was on the clinical faculty at Align Technology, makers of Invisalign, teaching the Align Certification course for new doctors in the U.S. and Puerto Rico. In addition, he also is a consultant to Invisalign doctors in Australia and the U.S. He continues to be recognized by Invisalign as an Elite Preferred Provider of Invisalign in Katy, TX. This automatically places him in the top 1% by experience.
Dr. Gutierrez is a member of the following organizations:
Over 25,000 Smiles Transformed With Invisalign & Braces In Houston, Friendswood, Clear Lake, Pearland, The Woodlands, Conroe, Alvin, Spring, Katy & Tomball, TX
Since 1983, Clear Choice Orthodontic Associates have helped over 25,000 patients transform their happy and healthy smiles with braces, Invisalign, and orthodontic treatment. Patients enjoy flexible payment plans for braces, our 10% family discount, same-day treatment, and more.
Come experience Clear Choice Orthodontic Associates! Consequently, you will see we offer innovative and effective braces and Invisalign in Katy, Friendswood, The Woodlands, Spring, Houston, Clear Lake, Pearland, Conroe, Alvin, and Tomball, TX – and we do it with a smile!
5-STAR-RATED ORTHODONTISTS IN HOUSTON, TX, FRIENDSWOOD, TX, SPRING, TX & KATY, TX
"I have always received first class treatment at Clear Choice Orthodontics. I am always impressed by the professional staff and friendliness. I would highly recommend them to anyone looking for orthodontic work! I love them!"
"I absolutely loveeeeee the staff at Clear Choice. My daughter's father is a patient there, and recommended that our daughter go for her braces. They are nice, clean, efficient, and fast!!! Almost makes me wanna get braces for fun!"
"The staff and the Dr. were very helpful. They made sure they answered all of our questions and more. This was my daughters first visit and I am very pleased. Thanks again!!"
*The reviews listed are from actual patients of Clear Choice Orthodontic Associates. Individual results may vary. Reviews are not claimed to represent results for everyone.